A comprehensive package of IT services designed to help companies achieve their goals in central Indiana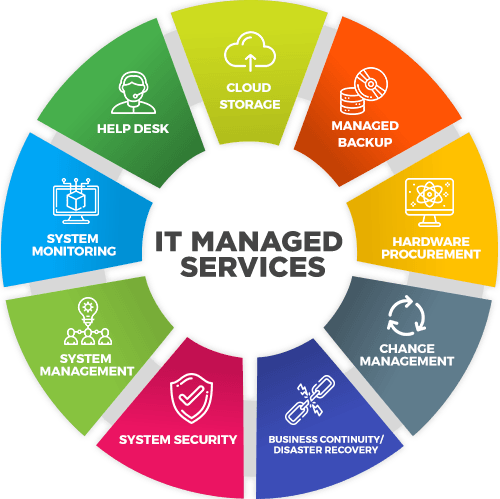 Running a business is complicated and requires your undivided attention. But how can you focus when you're always interrupted by technical issues?
Technology shouldn't be a source of your frustrations & distractions. Partner with Spartan IT Group and we will systematically remove your IT roadblocks so you can focus on the business.
All The Technology Services Your Business Needs
Technology Leadership
An experienced vCIO will be dedicated to understand the goals of your organization, develop a strategy and guide your digital transformation.
Strategic Planning
Spartan IT Group has a custom process to analyze your business on 130+ points of health and develop a 3 year roadmap/budget to evolve your organization quarter over quarter.
Best Practices
Leverage our deep experience managing IT for leading organizations in the Indianapolis Indiana market and learn modern best business practices.
Vendor Management
Spartan IT Group acts as a bridge between your company and technical vendors. We have a network of trusted and reliable partners at your disposal for everything from telephones to websites.
AMAZING IT SUPPORT
GOOD SERVICE IS EVERYTHING
Service Leaders are Real Engineers: We don't have fluffy dispatchers and real engineers always pick up the phone. Our founders, service director and vCIOs were real engineers that closed 1000s of tickets and know what good support looks like.
Investments Made: 95+ of the top tools to manage IT & cyber security at scale to give our clients a fast IT support experience.
Extremely Proactive: It's always better to stop an issue before it happens. We are extremely proactive focused and have 30+ years' worth of IT management scripts and strategies to avoid outages and hackers from getting into our networks.
Unlimited Support: Our support is unlimited, and we have an incentive to craft the most stable network available. We work issues until they are fixed. Period.
Ludicrous Speeds: Most tickets get touched in less than a minute from submission and we are constantly focused on fast resolutions to make you say WOW.
6. We Listen: We have a simple feedback collection process for every ticket. Our average ticket satisfaction is 99.6% and every non-positive rating is reviewed carefully to learn how we could have done better.
7. Real Techie Engineers: All of our engineers were lovers of technology since childhood. We ask every engineer to describe their first computer during their interview process and invest heavily in them with training and mentorship which leads to virtually no team turnover.
8. Right Size: We are not massive but not tiny. Our team is just the right size to give your company a great scalable support experience without the big call center feel.
9. Consistent Communication: Good communication is critical. We are constantly focusing on providing meaningful updates on tickets and projects so you are in the loop
10. Experience: We have closed 6000+ tickets and have a wealth of experience to deal with issues. We have seen it all and cut through most issues like butter.